We always have a chance to shelter ourselves from dangers and keep ourselves safe from severe weather conditions, but not all parts of our homes receive the same treatment. Your external doors will never have the same kind of break given that they are the first line of defense for your home's interior. For years, they are exposed to elements such as wind, snow, rain, blistering sunlight, or unbearable heat. Over time, all of these conditions may induce wear and tear on the wood door, which indicates that you need to maintain your exterior doors. With proper maintenance, your door may last for more than 20 years, and if it is made of the sturdiest materials, it may last even longer. 
​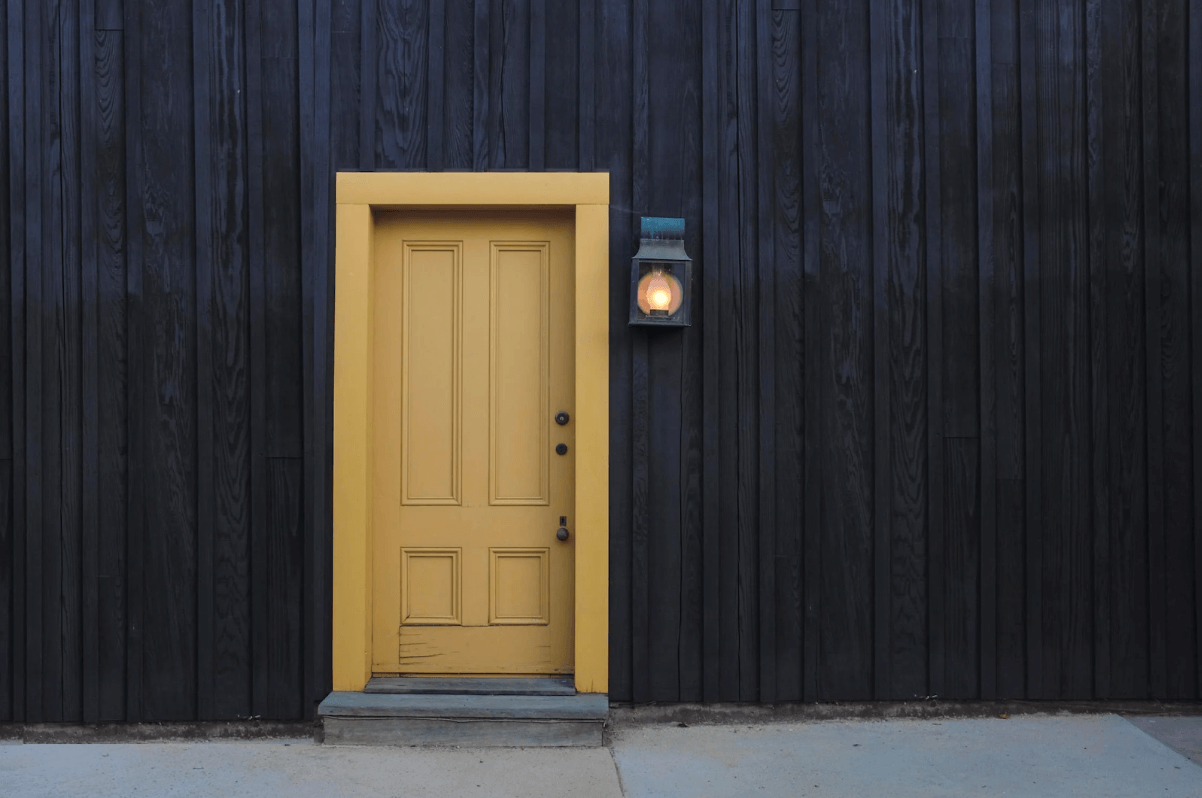 Make Dusting a Part of Your Cleaning Routine 
We have already understood how important it is for you to dust your home as much as possible, but you should also be dusting outside as well. Dust can contain a lot of different chemicals as well as water-soluble salts, which can lead to corroded and worn-out doors. A little-known fact about dust is that it can scratch your door and wear down all of the protective coatings. Therefore, it is preferable for you to dust your door at least once per week so you can prevent corrosive salts from settling in and causing irreparable damage. 
Clean Your Door With Mild Products 
Whether your doors are made of fiberglass, metal, or wood, cleaning them regularly can prevent a whole load of bad outcomes such as rust, rot, erosion, and some other signs of wear and tear. You can clean your exterior door by using mild dish soap, a soft sponge or lint-free cloth, and warm water. Also, you should avoid using some abrasive materials, such as steel wool or a scrubber brush, when cleaning your door, as they may scratch it and remove all of the protective coatings. A majority of homeowners should deep clean their exterior doors at least once a month. You might have to clean all of your doors as much as possible once a week if you live by the ocean (salt from the sea and oceans is corrosive) or in some areas where there is a lot of air pollution (debris from the outside can quickly build up). 
Do Not Forget Your Hardware 
It is quite easy for you to ignore all of the exterior door hardware, such as locks, hinges, kobs, and metal mail slots, as it is a bit tricky to clean. You would like to keep your high quality brass door knobs shiny and clean. This should be your habit, to clean your hardware every week and hinge at least once a year. In addition, to fix the stiffness and squeaks of your hinges, you should be covering them with silicone spray or white lithium grease. Another way to reduce the stiffness in your hinges is to use a bar of soap and some petroleum jelly in a pinch; however, these results will not last for a long period of time.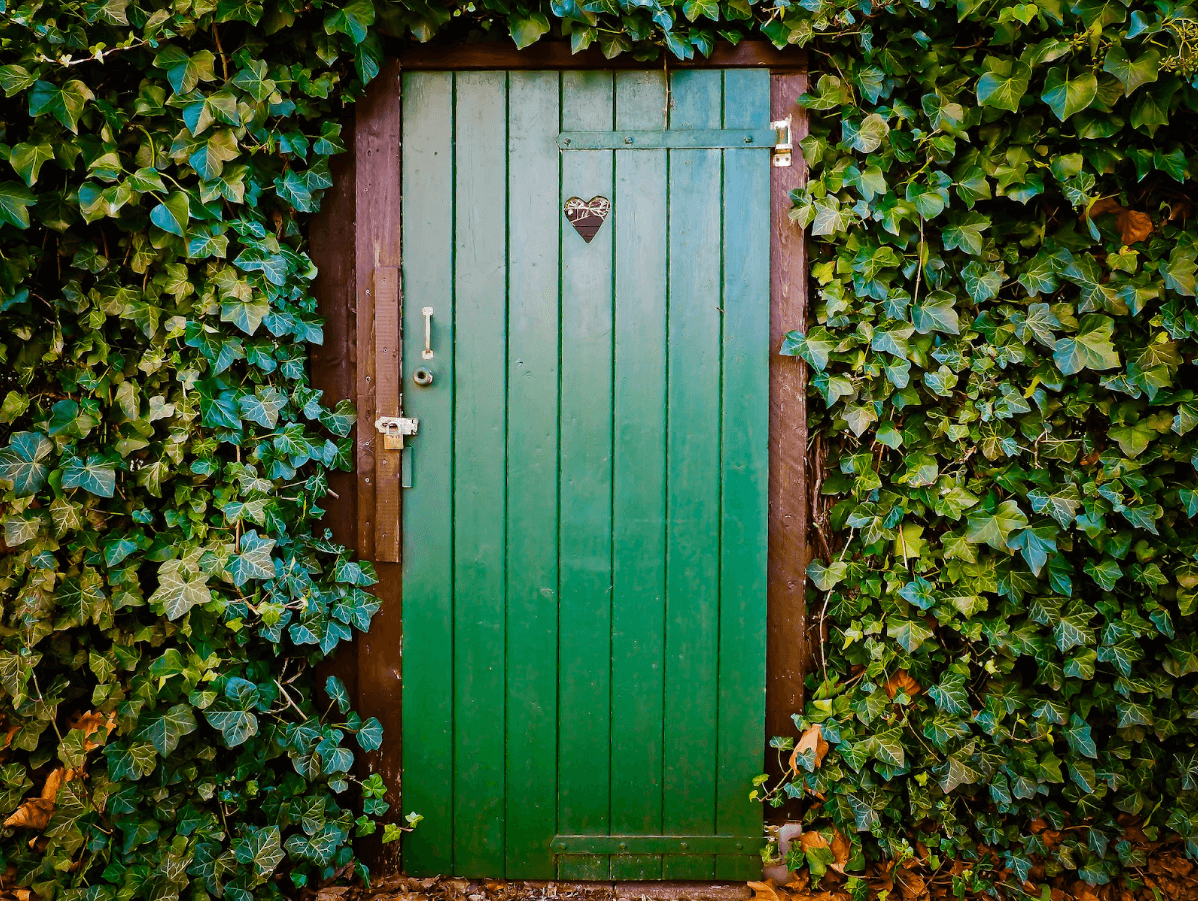 Check Weatherstripping 
All doors have something called weatherstripping, which is rubber or foam running along the sides and bottom of your door. It prevents outside elements such as air, pollution, and water from entering the insides of your home and is an essential part that protects your home from energy inefficiency. If you critically observe the efficiency of your door, you will find out that weatherstripping can save you from 5 to 10% of your monthly utility bills. So, it is essential to check your weatherstripping at least once a week and see if it is deteriorating. If it is damaged, you will be able to feel the draft. Sometimes, you will be able to fix this by replacing the parts that came loose; otherwise, you will have to replace the whole thing. 
When Your Door Shows the Signs of Wear, Refinish Them 
All of your doors have protective coatings, but those can also wear down over time and leave your door exposed to moisture. It is never a good thing. Speaking of the wooden doors, they will be exposed to rotting, and with painted doors, they will be peeling, cracking, and rusting. Your refinishing will demand some DIY know-how but you will be much safer if you just hire a restoration professional. If you want to do your door refinishing, you will need to: 
take the door off the hinges 

tape up the fixtures such as locks and knobs 

treat rust spots with a rust inhibitor 

use a chemical stripper to strip some old finishers 

sand the surface and remove imperfections such as rust or splinters 

apply two or three coats of the exterior finisher or paint all the six sides 
Polish Your Exterior Wood Doors 
Once your doors start to look a bit dull and boring, it is time for you to give them a good polish. Luckily, it is not much different than polishing your shoes. All you need to do is grab your rug and gently apply a small amount of furniture polish to both sides of the door. However, when talking about polishing, you might want to check on your porch column too it might need some repainting or maybe you use some of those decorative vinyl column wraps to save some time:
Varnish polish, as it is a long-lasting solution that is UV resistant at the same time 

Wax-based polish, which has the ability to hide scratches and give your doors a shiny appearance 

Lacquer polish, with the ability to dry quickly and provide your door with a beautiful matte finish.
Good door maintenance will provide you with long-lasting peace of mind as you know that your first line of defense is safe and sound. Long exposure to some exterior impacts, such as bad weather conditions, can lead to a worn-out look and will also make them look shabby in no time, even though they have recently been bought. So, just following a couple of basic steps will help you maintain a good look at your doors and will help you be secured, as you know they will protect the insides of your home properly.