All the rooms in our homes and properties are considered important, and they all serve a purpose. But there is nothing more important than the bathroom – after all, it's where we perform our most private, intimate functions – and it's arguably the riskiest space because we can slip or fall at any time! A bathroom is where we begin and end our day, but it can also be a potential hazard zone due to slippery surfaces and other risks. To ensure the safety and well-being of everyone in your household, it's crucial to make your bathroom a safer space. So this begs the question: what are the top ways you can make your bathroom safer for everyone who uses it? Here are some top suggestions.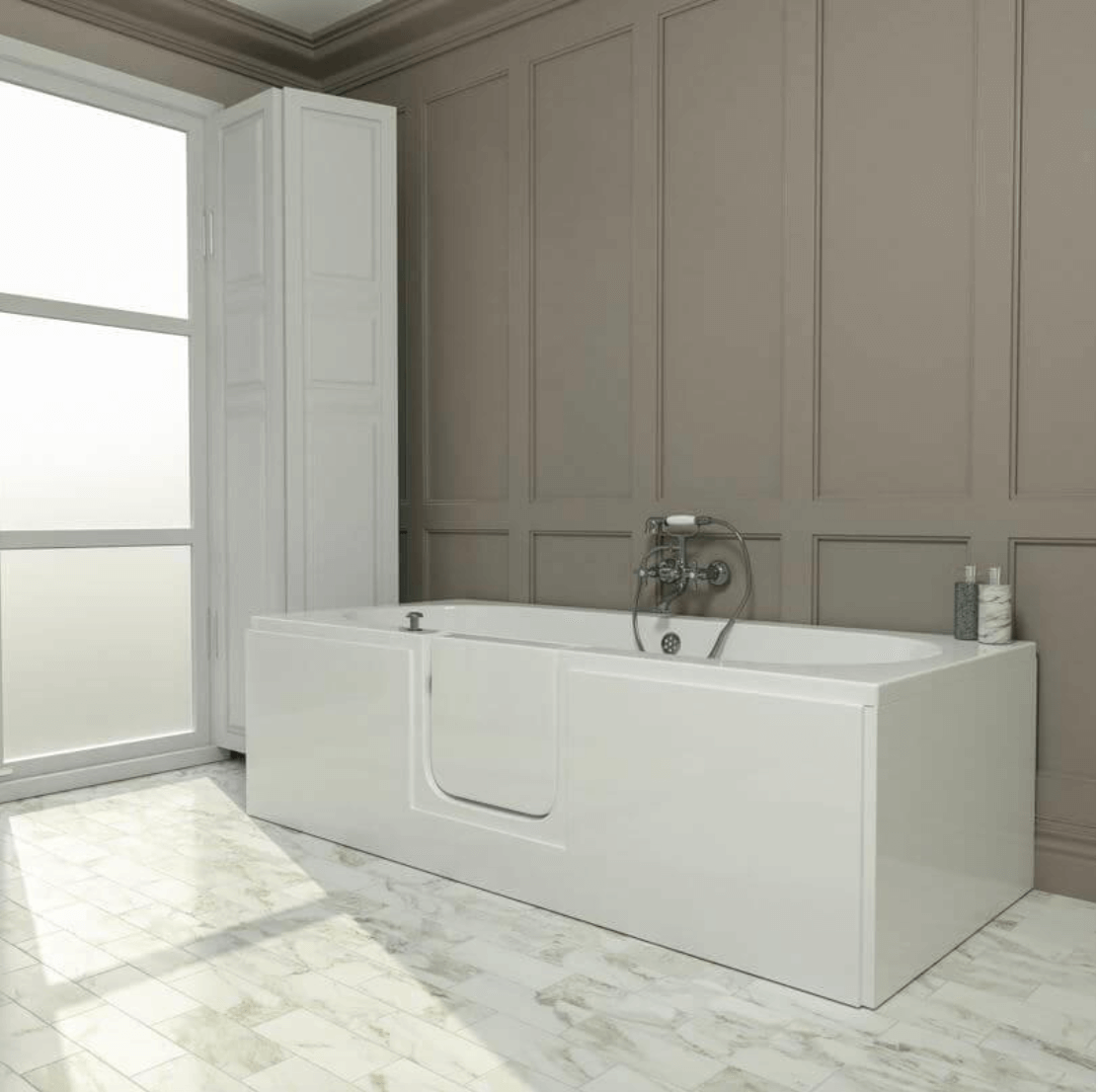 Installing grab bars is one of the simplest – yet most effective – ways to enhance your bathroom's safety. These sturdy bars provide strength and support when entering or exiting the toilet, bathtub,  and shower. In addition, you can strategically place them in areas where slips and falls are common, providing you with more stability – and peace of mind.
Optimize diverse lighting solutions
More often than not, we make do with a single overhead light in our bathrooms. But you should know that a well-lit bathroom is key to avoiding accidents! That said, install bright, energy-efficient LED lights to ensure adequate illumination, and add more lights – such as wall sconces. You can also add motion-sensor lights that automatically activate when someone enters the room, making nighttime visits safer. In addition, illuminate pathways to the bathroom, such as hallways or stairs, to prevent stumbling.
Utilize walk-in baths
Installing a walk-in bath is one of the most effective ways of enhancing bathroom safety, especially for individuals with limited mobility. Unlike traditional baths, walk in baths have a low entry threshold, eliminating the need to step over high edges. And more than this, walk in bathtubs are often equipped with non-slip surfaces, handrails, and built-in seats to provide a secure and comfortable bathing experience.
Use non-slip mats and flooring
Slippery surfaces in the bathroom can be treacherous, so use non-slip mats in the shower and bath areas to provide traction and prevent falls. Furthermore, consider installing non-slip flooring throughout the bathroom. You can also take advantage of options such as textured tiles or vinyl flooring with grip-enhancing properties; they can significantly reduce the risk of accidents.
Height-adjustable showerheads
Another option you have if you want to make your bathroom safer for everyone is a height-adjustable showerhead. With this feature, you can shower while seated, reducing strain and enhancing safety, and you can customize the direction and water flow, ensuring a comfortable and safe bathing experience for all.
Safety measures for the toilet
Toilets can present risks, especially for older adults. However, you have the option to incorporate Saniflo toilet solutions into your bathroom, such as a raised toilet seat for improved ease in sitting down and standing up. These modifications, including Saniflo toilet products, promote independence and reduce the chances of accidents occurring while using the toilet. That said, you can install a raised toilet seat to make it easier to sit down and stand up, and consider adding a grab bar next to the toilet for added stability. These modifications promote independence and reduce the chances of accidents occurring while using the toilet.
Temperature control
Hot water can cause scalds and burns, especially in the elderly or young children. Installing thermostatic mixing valves can help regulate water temperature, ensuring safety and ease of use. TMVs automatically adjust the water temperature to a pre-set level, reducing the risk of scalding.