Your home's facade is the first thing that greets guests and passersby, and it leaves a lasting impression. Think about it – a well-maintained and aesthetically pleasing facade not only increases your property's curb appeal but also enhances its overall value, but the opposite is also true! If your home's exterior needs a little TLC, don't fret – there are several effective ways to transform your facade and restore your home to its former glory. So what are the top ways to improve your home's façade and enhance its curb appeal? Let's find out.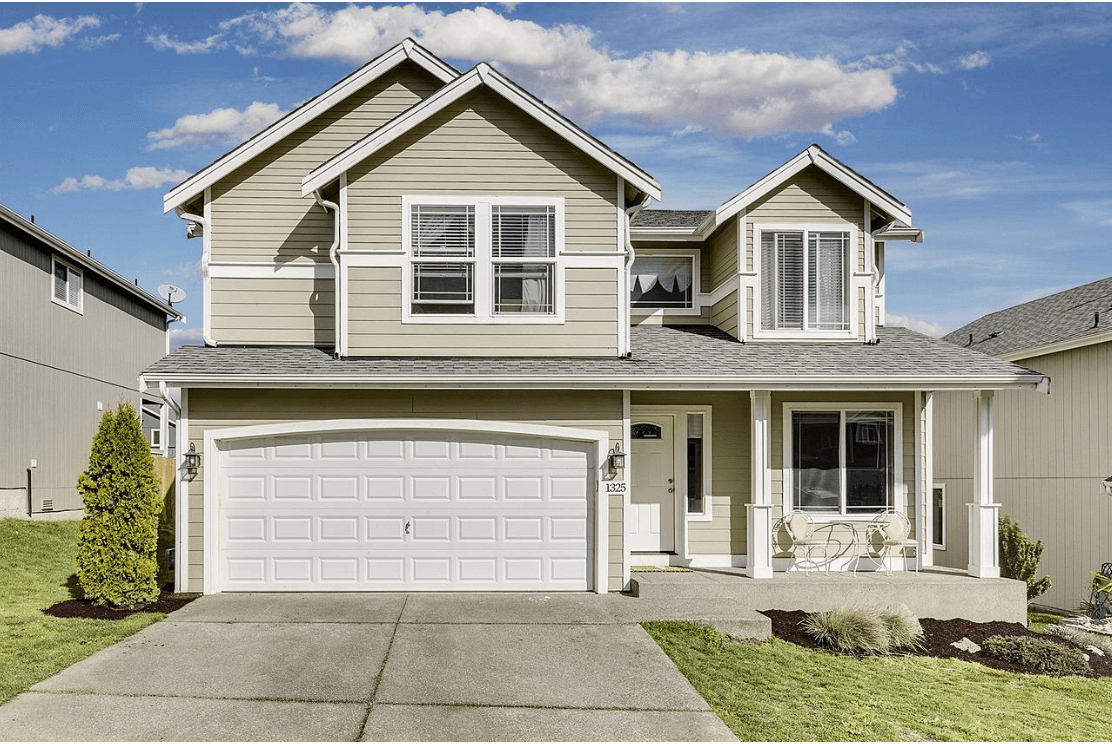 1. Upgrade your entryway
The entrance sets the tone for your home's façade, so replace your old front door with a modern, energy-efficient one that complements your home's style. You can also enhance the appeal further with well-maintained hardware and a fresh coat of paint in a vibrant color. Adding potted plants or hanging baskets around the entryway can also create a warm and inviting ambiance.
2. Restore and beautify its windows
If your home has vintage metal windows that have seen better days, restoring them can add character and charm to your facade. Metal windows are durable and have a unique aesthetic that can be preserved with the right care. Start by cleaning the frames and removing any rust or flaking paint. Apply a fresh coat of paint in a color that complements your overall facade design. If any glass panes are damaged, replace them to ensure the windows look their best. You can also turn to a metal window restoration expert for extra peace of mind – they will know just what to do, and their service is worth it!
3. Apply a fresh coat of paint
Applying a fresh coat of paint is a simple yet effective way to breathe new life into your facade. Choose a color scheme that harmonizes with your surroundings and complements the architectural style of your home, and don't forget to consider the colors of the trim, shutters, and other elements to create a more cohesive look.
4. Landscaping matters
Well-manicured landscaping can make a significant difference in your home's curb appeal, so trim overgrown bushes, mow the lawn regularly, and add colorful flowers or shrubs to brighten the exterior. Incorporate landscape lighting to highlight focal points during the evening, enhancing your home's allure even after the sun goes down.
Speaking of lighting, well-placed outdoor lighting can accentuate architectural features and create a welcoming atmosphere. For example, you can install wall sconces or path lights and place solar-powered lanterns to illuminate walkways and the front of your home. Outdoor lighting enhances safety and adds a touch of elegance to your façade!
5. Upgrade exterior fixtures
Old and worn-out fixtures, such as doorknobs, house numbers, and your mailbox, can diminish your home's overall appearance. Consider updating these fixtures with stylish and modern alternatives that match the architectural style of your home. Here's a tip: brushed metal or bronze finishes can add a touch of sophistication.
Over a long period, dirt, mold, moss, and grime can accumulate on the exterior surface of your home, making it appear unkempt and dull. Rent a pressure washer or hire professionals to clean your siding, driveway, and walkways. You'll be amazed at how much fresher and more vibrant your home will look after a good pressure washing.