Importance of Healthcare Real Estate Services
The healthcare sector is certainly one of the most important sectors in the world today, if not the most important. Emphasis cannot be placed enough on its importance and how it indirectly or directly affects every part of our existence. 
Because of the vital role they play in our lives, it becomes necessary that healthcare facilities be situated in strategic locations around us for quick and easy access. Most medical practitioners know little or nothing at all about real estate and property acquisition because they weren't trained for that. Quite frankly, they shouldn't even have to be bothered about it because they have a lot on their plates already. Click here to learn more about important sectors in the U.S. economy.
These days, new viral and bacterial infections and diseases seem to be surfacing every day of the week keeping these lifesavers working round the clock. It would be unfair to have them joggle all that pressure with leasing, buying, and maintaining their commercial healthcare real estate. 
This is why there are real estate experts that have taken it upon themselves to specialize in the health sector, to provide first class real estate services tailored to medical practitioners. 
Health Systems in the Eyes of the Real Estate Industry 
Participants in the United States real estate industry such as investors, developers, brokers, property managers, and designers are becoming increasingly interested in the health sector. Why? You may ask. Well, aside from the fact that it is one of the biggest aspects of the economy, employing about 13% of the workforce, health systems are credible tenants that often have capital intensive projects. 
Because a big part of these projects is on real estate, investors see a huge opportunity for investments that are bound to generate significant revenue and profit. Also, because we'll always need medical services, business is always good and investors and developers stand to gain a lot from tapping into this lifelong service. 
The real estate industry sees health systems as a gold mine for premium real estate. This is because they often occupy some of the most desirable pieces of property in any city, usually situated on prime locations. A combination of all these factors and more makes this sector highly attractive to property investors and developers. 
How the Healthcare Sector Benefits from Real Estate Services
As mentioned earlier, bothering about how best to manage their property is a distraction to the primary duty of health systems. Below are some of the benefits health systems stand to enjoy from employing healthcare real estate services that understand how both sectors work.
Optimal Use of Space
Most times, medical facilities have massive properties they do not put to maximum use and still end up paying an enormous amount on maintenance. This is one area a property expert shines. With an understanding of both the healthcare and real estate sector, these professionals are able to come up with strategies that will help put these underutilized spaces to good use. 
Better Financing and Lower Property Leasing Cost
With the increase in demand for outpatient services, hospitals are burdened with the responsibility of opening up more locations that can be easily accessed by patients. How do property experts come in? Health care workers know about health care and real estate experts know about real estate. 
With help from these experts, health institutions will be able to secure better deals should they decide to lease spaces or buy them. They know the ropes and because hospitals and other medical facilities sign longer leases, estate brokers have all they need to strike the best deals. 
Striking a Balance Between Cost and Design
While medical projects can be expensive with big budgets, they are still limited. Property experts who have specialized in healthcare real estate understand the types of designs that are best suited for these facilities and know how to efficiently manage the allocated budget to come up with designs and structures that everyone will be happy with.
Without their help, planning and costing all that is necessary for a project will be a herculean task for medical practitioners since they most likely do not have enough knowledge about the industry and how it runs.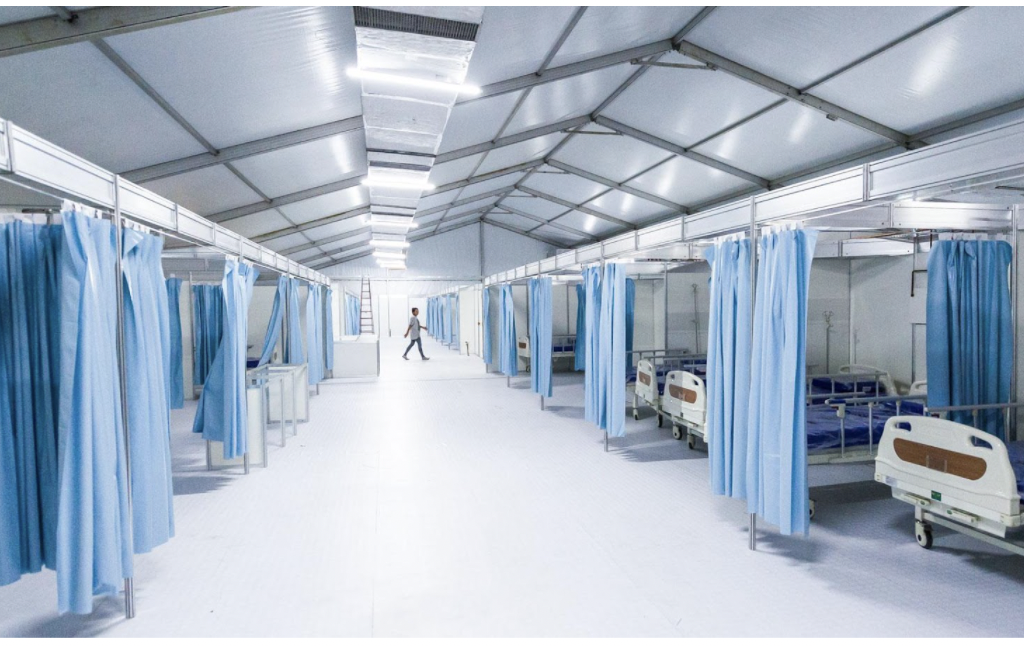 Securing Prime Locations
There are hospitals and other medical facilities that are run by the government and NGOs and so, are more concerned about providing quality healthcare to as many people as possible than turning in profits. Conversely, there are those that are private owned that want to take care of people and make a profit while doing so. These facilities are financed by private investors who definitely want a return on their investments.
For the latter to be profitable, they need to be situated in regions and locations where their services can be afforded. Getting prime locations like these is one of the specialties of healthcare real estate service providers. They know the industry inside out and with personal connections that they have built over the years, they are able to get properties that otherwise may be impossible to get without their help. 
Visit https://digitalismedical.com/blog/location-in-healthcare/ to learn more about the importance of location in healthcare. 
Choosing the Best Man for the Job
Having understood the importance of working with property experts, let's touch on how you can hire the right people. It isn't difficult as these steps are commonly employed when hiring just about any service.
The first thing you'd want to do is come up with a list of potential hires. You can start by looking online since they should all have websites and social media handles. Once you have your list, you should work on narrowing it down. 
There are several ways to go about this. You could browse through their company website and look for clients they've worked with or are working with. Check to see if they have their licenses and certificates on display, and possibly awards. There are certain institutions they should belong to so you'd want to make sure to check that as well.
By doing all of the above, you should be able to filter out a good list. Check their social media to get a feel of what goes on in the company on a daily basis. Read the types of comments left on their post as you can find valuable information there. 
Conclusion
The health sector is really big and chances are that there are several others in the industry that work with these people. Get recommendations from them as this is less painstaking approach that can save you a lot of research time. Health systems definitely stand to gain a lot from working with these experts.