You might have heard the name Donna Ludwig before, but do you know her story? Donna Ludwig, the muse behind Ritchie Valens' iconic song "Donna," has lived a life filled with love, loss, and learning. As a woman who has faced numerous challenges and emerged stronger, she has become an icon in her own right. This article aims to explore her life, her connection to Ritchie Valens, and her impact on popular culture and music. So, buckle up and get ready to uncover the incredible journey of Donna Ludwig!
Donna Ludwig's early life and Background
Born on January 7, 1942, Donna Ludwig grew up in Southern California with her loving family. She was an only child and was raised in a nurturing environment that fostered her confidence and individuality. Donna's parents, Lawrence and Irene Ludwig, were both hardworking and instilled in her the importance of responsibility, commitment, and perseverance. These values would later play a pivotal role in shaping her life and career.
As a teenager, Donna attended San Fernando High School, where she excelled both academically and socially. She was well-liked by her peers and teachers, and her vivacious personality made her stand out in the crowd. Her high school years were filled with fond memories, and it was during this time that she met a young musician named Ritchie Valens, who would change her life forever.
The connection with Ritchie Valens
Donna Ludwig and Ritchie Valens crossed paths in the late 1950s when they were both teenagers attending San Fernando High School. Their connection was almost instant, and they quickly became inseparable. Ritchie, a talented musician on the rise, was smitten with Donna and wrote a heartfelt song for her titled "Donna." This ballad went on to become a massive hit, reaching number two on the Billboard Hot 100 chart in 1958.
Tragically, Ritchie Valens' life was cut short when he died in a plane crash on February 3, 1959, alongside fellow musicians Buddy Holly and J.P. "The Big Bopper" Richardson. This devastating event, later known as "The Day the Music Died," left a profound impact on Donna Ludwig and the world of music. Despite the heartache and loss, Donna kept Ritchie's memory alive by sharing their love story and the impact of his music on her life.
Donna Ludwig's life after Ritchie Valens
Following the untimely death of Ritchie Valens, Donna Ludwig had to find a way to navigate through her grief and move forward. She found solace in her family and friends, who supported her during this challenging time. With their encouragement, she focused on her education and eventually embarked on a successful career in the insurance industry.
Throughout her life, Donna always maintained a strong connection to Ritchie Valens and his legacy. She attended events and tributes dedicated to him and shared her experiences as his muse. In 1987, when the biographical film "La Bamba" was released, Donna served as a consultant to ensure that the portrayal of her relationship with Ritchie was accurate and heartfelt.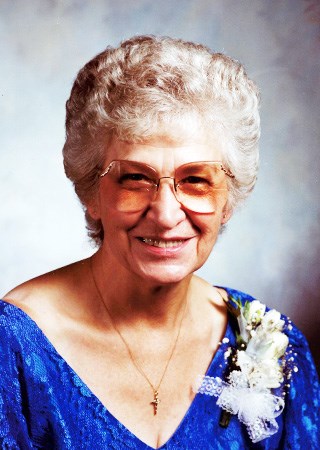 Her impact on popular culture and music
Donna Ludwig's influence on popular culture and music cannot be overstated. As the inspiration behind one of the most iconic love songs of the 1950s, she cemented her place in music history. The song "Donna" not only showcased Ritchie Valens' incredible talent as a singer and songwriter but also immortalized their love story for generations to come.
This timeless ballad has been covered by numerous artists over the years, further solidifying its place in the annals of music history. Donna's story has also been featured in various documentaries, books, and films, shedding light on her incredible journey and the role she played in the life of a music legend.
Donna Ludwig's career and accomplishments
Although her connection to Ritchie Valens is what brought her into the public eye, Donna Ludwig's accomplishments go beyond being a muse. After completing her education, she embarked on a successful career in the insurance industry, where she worked for over three decades. Her determination, hard work, and commitment to excellence allowed her to reach the top of her field and serve as a role model for women in business.
In addition to her professional success, Donna has been recognized for her contributions to preserving the legacy of Ritchie Valens. She has been invited to speak at events, participate in documentaries, and serve as a consultant for films about his life. Through these efforts, she has ensured that the memory of Ritchie Valens and their love story remains alive and cherished.
Philanthropy and community involvement
Throughout her life, Donna Ludwig has also been dedicated to giving back to her community and supporting charitable causes. She has actively participated in various fundraising events and initiatives aimed at improving the lives of others. Her philanthropic efforts have focused on supporting education, healthcare, and the arts, among other important causes.
Donna's commitment to community involvement has also extended to preserving the history and legacy of Ritchie Valens. She has worked tirelessly to ensure that his contributions to music and popular culture are recognized and celebrated. Through her efforts, future generations will continue to learn about and appreciate the incredible impact of Ritchie Valens and his timeless music.
Personal life and family
Despite the challenges and heartache she has faced, Donna Ludwig has built a fulfilling life for herself. She has been married twice, first to Robert Martinez and later to Donald Fox. She has three children from her first marriage, who have been a source of love, support, and inspiration throughout her life.
Throughout the years, Donna has maintained a close relationship with her family, including her parents, children, and grandchildren. Her strong family values have guided her in her personal and professional life, allowing her to create a lasting legacy for herself and her loved ones.
Legacy of Donna Ludwig
The legacy of Donna Ludwig is multifaceted and enduring. As the muse behind one of the most iconic songs of the 1950s, she has left an indelible mark on popular culture and music history. Her life story serves as a testament to the power of love, resilience, and determination in the face of adversity.
Moreover, Donna's accomplishments in her career and her dedication to philanthropy and community involvement have made her an inspiration to others. She has shown that it is possible to overcome challenges and find success while also giving back to the world around you.
Conclusion
In conclusion, Donna Ludwig is a remarkable woman who has become an icon in her own right. Her life has been shaped by love, loss, and perseverance, and her story serves as an inspiration to us all. Donna's connection to Ritchie Valens, her impact on popular culture and music, and her dedication to preserving his legacy make her a true icon. Her accomplishments in her career, philanthropy, and community involvement further demonstrate her incredible resilience and strength. Donna Ludwig's story is a powerful reminder that we can all overcome adversity and make a lasting impact on the world around us.